Who we are
People
Listening, sharing, creativity and entrepreneurship.
Valeria Pagani
Project & Content Management
Work and running represent the two challenges in life that Valeria faces with passion, willpower and determination. She is helpful, precise and resilient, and she enjoys working with the Message team of which she is a veteran, having started at a young age in 2007. She has developed an excellent know-how and experience in the field of editing and content and project management.
Lorenza Launi
PROJECT & CONTENT MANAGEMENT
From Tunisia, France and South Africa, Lorenza has travelled the world in search of her true vocation, only to return to Milan without really finding it. Nevertheless, she brought back bags of experience with her. She is an excellent organiser, especially of other peoples' things, and the world of project management is another opportunity for her to broaden her horizons: her jobs before coming to Message included consulting in international co-operation and digitalisation in the public administration sector. Despite the various stops along the journey, the fact remains: there's always something new to discover.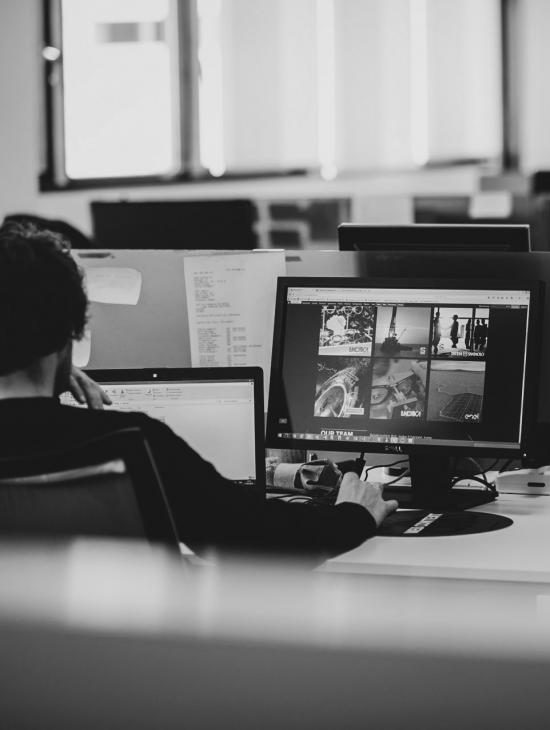 Alberto Righini
Business Development
Alberto is naturally curious and open to the world. He dedicates great care and attention to customer growth, based on his valuable experience in sales gained from the start-up in the early 2000s and by working for consolidated companies such as Il Sole 24 Ore, Borsa Italiana and Gruppo Mediobanca. He enjoys teamwork and always gives his best at Message. His free time is divided between the cinema and discovering new mountain hiking trails.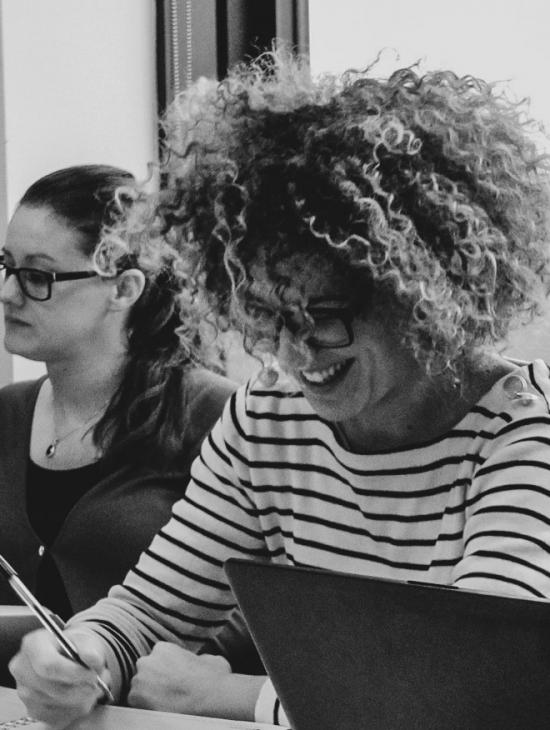 Andrea Chiara De Santis
UX & UI Design
Designer by vocation, Andrea designs simple solutions for complex contexts. She embraces the fundamental principle of "less is more" from a young age (becoming simply Andy for everyone) and specializes in utopian desires and organization of time-lost travel. She hopes to help make the world a better place and believes in collaboration, constant growth, empathy and curiosity. But it is not yet clear whether they believe in her.
Serena Lorini
UX & UI Design
Serena obtained a degree in Media Design and is specialised in illustration and 2D animation. She then moved on to digital graphics and has tried her hand at web development. Her multifaceted background aids her in finding the right solutions to everyday challenges: after all, not everything is #FFFFFF or #000000. Whether with a mouse, graphic table, crayons or felt tips, she loves drawing just about anywhere.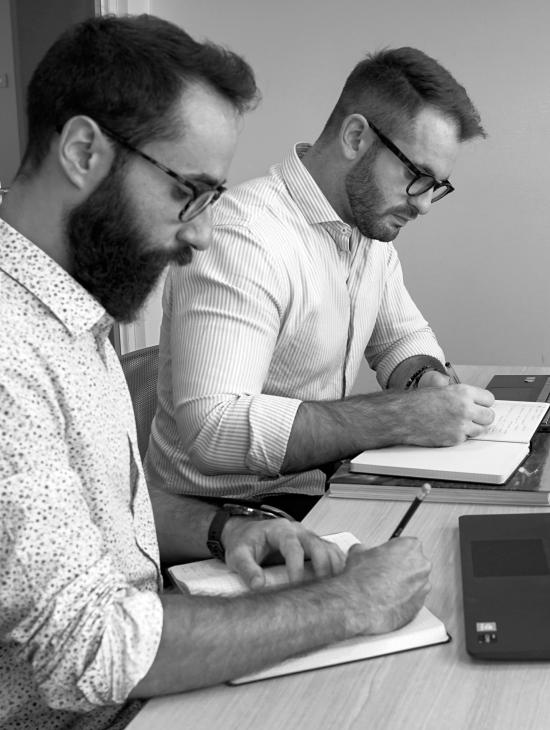 Nicola Giglio
Operations
Nicola is a versatile problem solver. After a number of study and work experiences, he started working on the web in 2007. His work is at the crossroads between operations & project management, analysis and design, pre and post sales and the technical field. His belief that "the magic happens out of one's comfort zone" allows him to discern customers' needs and deal with them responsibly and reliably with his team.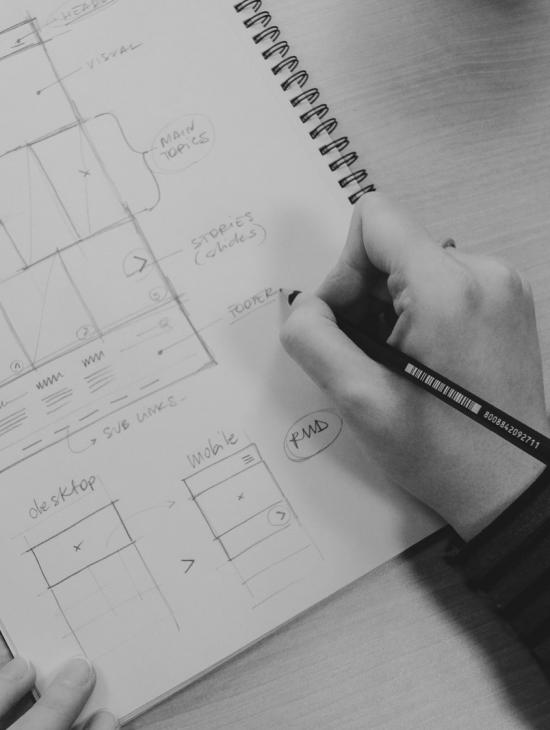 Matteo Boria
Web Development
Matteo has a vast experience in many fields. The first was philosophy, then illustration and finally information technology. In between he has embarked on courses never concluded, he has been a teacher, educator, technician, cartoonist, a pony express rider and assistant geologist. In the early 2000s, he began working in server-side website programming, e-learning and web design. He has been with Message since 2016 and is involved in websites, intranets, apps and web-apps, UX, hosting and system integration.
Francesco Tendi
Web development
Francesco was absorbed in the World Wide Web even before the release of Explorer 6. His job involves the analysis and development of cutting-edge solutions combined with optimum usability. His greatest desire is to succeed in transforming a graphic idea into a perfectly usable web page, obviously in the most elegant way. Whenever he can, he takes time to carefully plan his next travel destination in the world.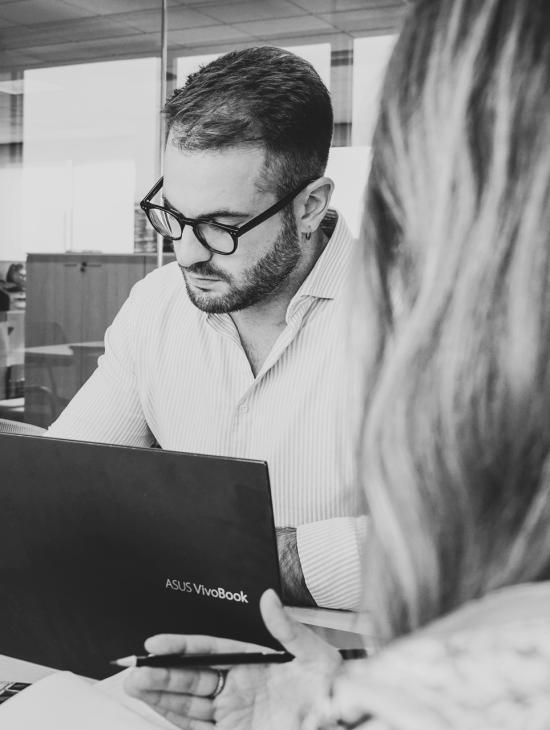 Lorenzo Di Rienzo
Senior Digital Designer
Son of the Spectrum, Atari and Amiga generation, Lorenzo found the vocation in the digital mare magnum that led him to specialize in the development of web applications, alongside the creation of motion design and video content.
Still passionate after more than 20 years from the first pixel moved on the screen, he dedicates himself with curiosity and ambition to the study of new interactive solutions. Not even too secretly did he want to become a basketball player or a motorcyclist. Eventually he bought himself a motorcycle, proudly takes his son to the basketball court and competes as if there are always seconds left on the clock.
Marta Ricci
UX & UI DESIGN
When you say "you have it in your blood", for Marta it is just like that: graphic design has always flowed in her veins. With more than 10 years of experience in the field, she has expanded her knowledge from print to web. Her continuous training is her lifeblood to always be able to transform customer needs into innovative projects in step with the times.
Creative and eclectic, she tries to bring all her enthusiasm about her into everything she does.
Francesca Farinon
Sustainability Analyst
Dynamic, empathetic and flexible are Francesca's main characteristics. During your university years you alternated between the world of art and the economic one, earning a degree in Business Management. Francesca discovers her great passion for sustainable finance, deciding to embark on a career path in this area. She is curious and always looking for new experiences, she likes adventurous travel and news podcasts.
Sara Pasini
Sustainability Services
Passionate about the humanities, Sara ranges in different worlds, launching herself from a linguistic high school to a degree in Economics and Business Management. From here she discovered a passion for sustainability and she obtained a master's degree in Green Economy and Sustainability at the University of Brescia.
She believes in the values of kindness and gentleness and is told very often that she thanks and apologizes way too much.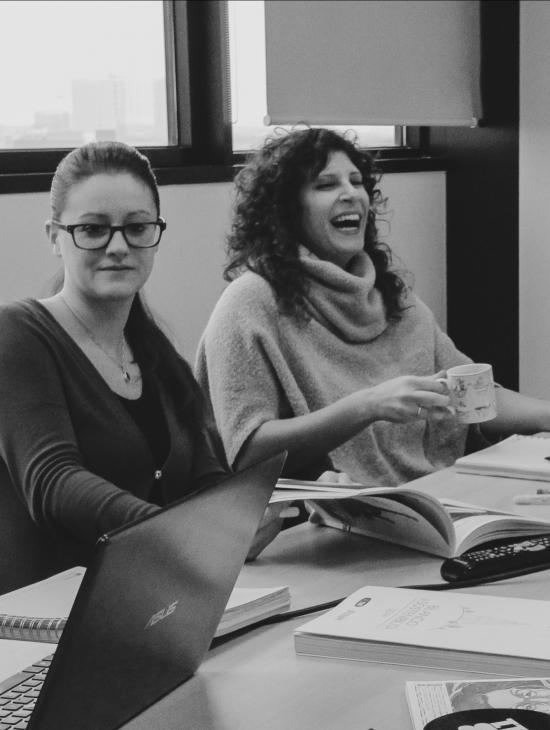 Fabrizio Orsano
Project & Content Management
Fabrizio has a degree in economics and a life dedicated to communication. An expert in copy and content strategy, he moulds words to help brands express themselves more effectively. At work and in life, his motto is: only those who do nothing make no mistakes! He has been working for Message since 2004, but when he grows up he wants to be a football trainer.
Lara Lukianenko
Project & Content Management
From working in sustainability reporting, Lara has moved on to corporate communication and project management: She believes in teamwork and stands out for her precision, flexibility and ability to communicate. She draws upon her love of cake-making for the secret of a good recipe: you need to plan, experiment and have excellent knowledge of the ingredients in order to enhance the characteristics of each.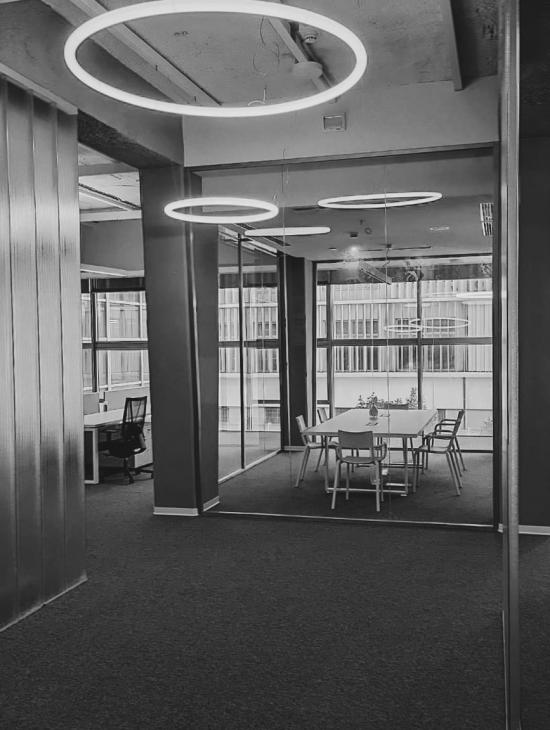 Ilaria Grecchi
UX & UI Design
Listening, ideas and creativity are Ilaria's strong points. She listens to the demands of customers and is able to combine an alternative vision with usability. She is eager to explore and implement all forms of innovation beyond the limits of design and UX: her creativity is accompanied by her willingness to work in a team and her skills in customer management.
Marzia Rossi
Social Media & Digital Marketing
From Napster to Instagram, from Msn to Twitter, from MySpace to Tik Tok: the medium is the message and the Marzia's goal is communication. Her social media world is without limits, words are semantic islands to be explored, colonised and studied. An attention to novelty, care of interpersonal relationships, curiosity and a pinch of empathy: these are the ingredients of her work.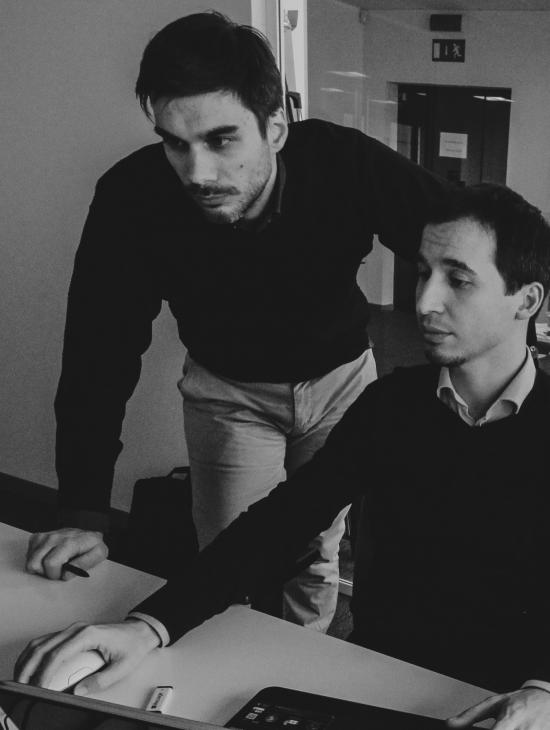 Diego Fatone
Video Making
A lover of photography and all visual language, Diego began his career by working in TV, then moving on to experiment and acquire skills in graphic animation and visual effects. His humility, optimism and adaptability have led him to consider each challenge an opportunity to discover something new and stimulate his own creativity.
Antonio Mingirulli
Editorial Desk
Antonio is aware that he cannot rest on his laurels if he wishes to keep up to date with new technologies. He worked for one of Italy's biggest tour operators, I Viaggi del Ventaglio, where he gained much experience in the management of websites and Internet service providers and in IT support to promotors.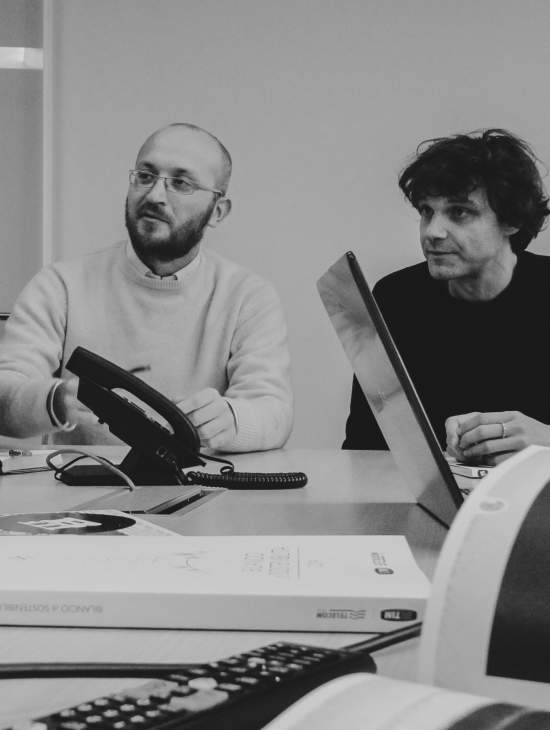 Giovanni Caruso
System Integration
Giovanni has always considered Information Technology an innovative tool. He started as an assembler and then moved on to the Web and finally AI. Driven by his passion and curiosity, he studies the solutions able to enhance productive processes. He works behind the scenes at Message, co-ordinating the creation of products and platforms, pausing occasionally to solve the "tricky cases". He describes his long bicycle rides and studying music as the best moments for reflecting on the inventions of the following day.
Davide Bottone
Information Technology & Innovation
Davide is a creator and innovator with a taste for challenge. He is skilled in the development of websites, e-commerce and app management. At Message, he contributed with his team to the creation of WeRep, a platform for the editing of financial and sustainability reports which has been adopted by many big companies and international banks. He dedicates any remaining free time to his children and semi-acoustic guitar. He's still deciding what he wants to do when he grows up.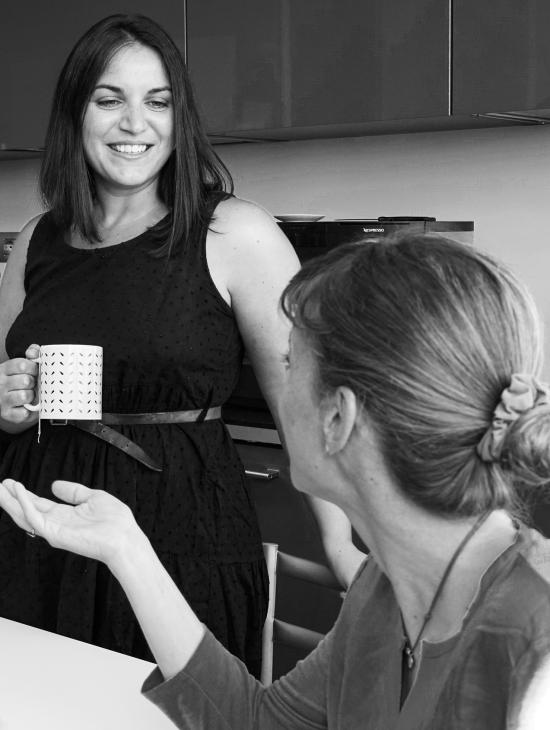 Giovanni Digiacomo
Journalist
The first thing that strikes you about Giovanni is his desire to humbly and responsibly understand and wonder at everything. A professional journalist since 2006, he is driven by his passion and curiosity to explain the finance, technology and sustainability that makes up the new economy, helping the reader along the way towards a greater understanding of the subject.
Giulia Marcucci
Project & Content Management
In the field of communication for more than fifteen years, a (remote) past as a copywriter that occasionally resurfaces and a natural propensity for project management, Giulia faces her work with pragmatism and concreteness, establishing a collaborative climate with colleagues, customers and suppliers, aggregating and relaxed in the pursuit of achieving the goal: quality work that everyone can be satisfied with. Convinced that time is the most precious asset, she strives not to lose it (and not to lose). Words are actions, better if said with a smile.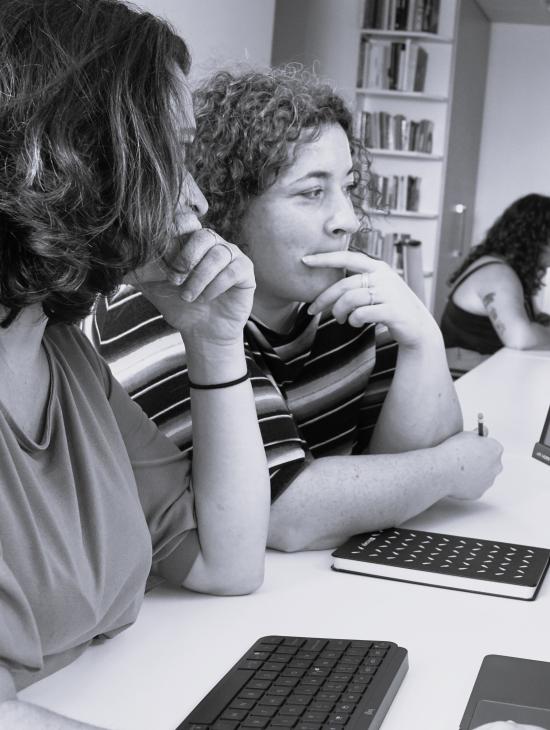 Enea Granchi
Sustainability Services
Outgoing, with strong ideals and always ready to have fun and entertain. Enea is a very active boy, who has always preferred to combine theory with practice, working while studying. In Pisa he graduated in Economics and Management, concluding his career with a Master's Degree in Green Management at Bocconi in Milan. He enters Message bringing a desire to party and spoiling his colleagues with impromptu lunches in the middle of the week.
Elisabetta Forte
Project & Content Management
Elisabetta is curious and possesses an innate propensity for interpersonal relationships. She loves her job and enjoys working with colleagues. She has grown and evolved at Message, maturing both on a personal and professional level. She began as an editor and now manages communication projects, and has developed new interests and skills.
In managing projects, she places the utmost importance not so much on reducing complexity but on building long-term relationships based on trust with collaborators and customers.
Gianluca Grosso
Information Technology
Managing and monitoring projects is always a challenge for Gianluca: deadlines, budgets, unforeseen events, people, customers, teams and external partners. He believes that succeeding in building relationships comes first – that is his greatest challenge. He has always worked in IT and has witnessed a number of transformations: from basic ERP architecture to databases and data flows to the unstable world of the Web and digital communication. Adapting to change is a necessary step forwards. But isn't it like that everywhere?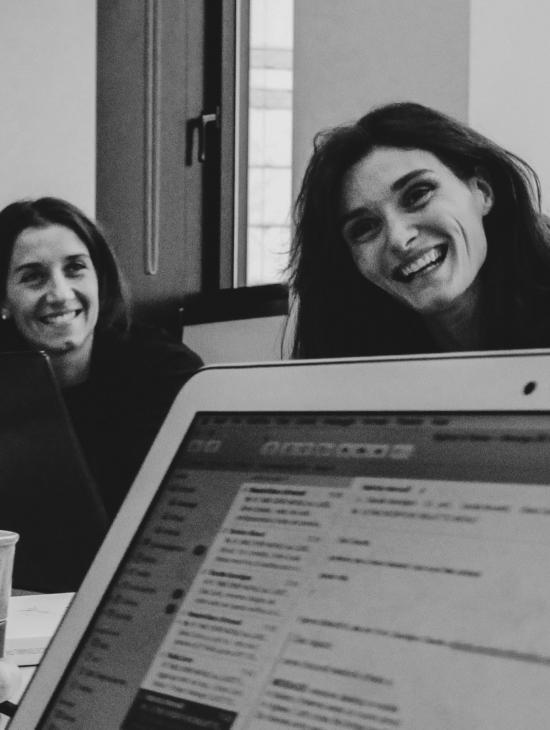 Laura Cacciola
Project & Content Management
Laura works with care and enthusiasm, demonstrating a great desire to improve her skills. She compares her job to playing in a basketball team, where she has learnt that all teams have a goal to be reached together. She is aware of the needs of others, describing herself as a silent leader. Although she avoids the limelight, she works with the utmost concentration – a professional on which you can always count!
Cristina Malenchini
Editorial Desk
To describe Cristina, empathy is surely the operative word, responsibility her leitmotif. At Message, she deals with corporate communication, having years of editing experience behind her which she gained with both national and international information providers such as Radiocor, Dow Jones-Telerate and Milano Finanza-Dow Jones News.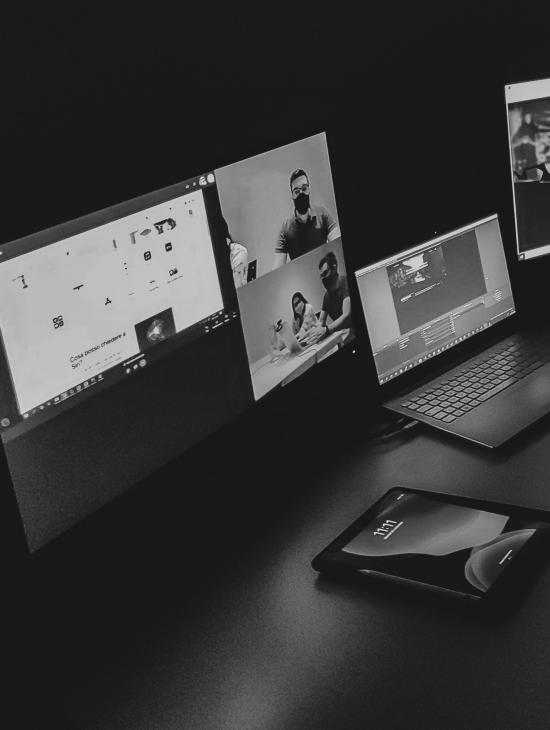 Domenico Schiraldi
Information Technology & Innovation
Domenico is a full stack developer with a humanistic studies background. However, quite by accident, he has found the answers to many unexplained technical curiosities in the coding theory.
He compares programming to mountain-climbing. Both require total dedication, an obsessive precision in analysing processes and a rapid response to unexpected events…… but when you reach the top the view is breath-taking!
Stefano Pegoraro
Web Development
"Chemistry is an experimental science: if you're wrong, you'll explode, you need to know what you're doing". This is what his studies have taught Stefano and that outline his strategy in web development. He has an analytical approach based on technical skills yet he is curious and open to new ideas and innovative solutions in order to achieve his goals.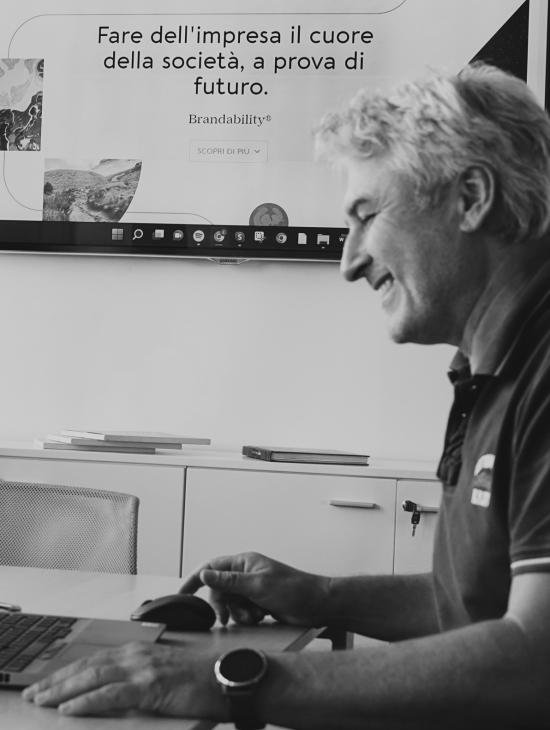 Tommaso Migliorin
IT Support & Web Editing
Tommaso's desire to learn and constantly improve represent a valuable contribution and concrete support to Message. He is naturally curious and extremely motivated, both at work and in his free time during which he enjoys listening to music, going to the cinema and reading.
Francesca Vanoni
Admin & Finance
After having obtained a degree in chemistry and pharmaceutical technology and in pharmacy, Francesca began working for the marketing department of a multinational in the sector. She then moved on to working for Message where she now focuses on figures and sums.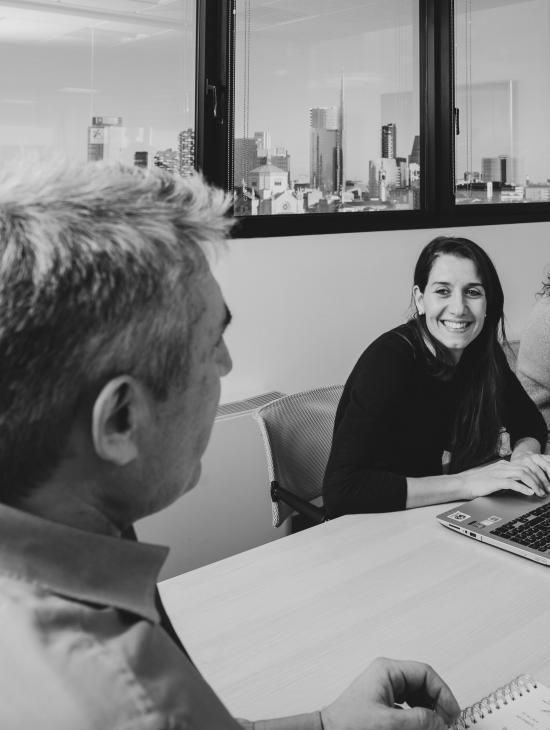 Emma Giametta
Social Media & Content management
After a degree in communications and a specialization in business administration, Emma arrives in Message discovering a passion for the world of social media. Great supporter of the power of digital - in full style Gen Z - is in charge of translating the vision of customers in writing. A spirit of observation and empathy are ingredients in the work, together with the conviction that everything can be communicated.
Emanuele Longheu
PROJECT & CONTENT MANAGEMENT
Sardinian by origin, Ivorian by adoption: from an early age, Emanuele loves to get to the bottom of what arouses his attention, whether it is a historical figure or a city, so that he can always share with the world what really fascinates him. Graduated in Information Management and Corporate Communication, he tackles job challenges with a pinch of irony and the utmost precision.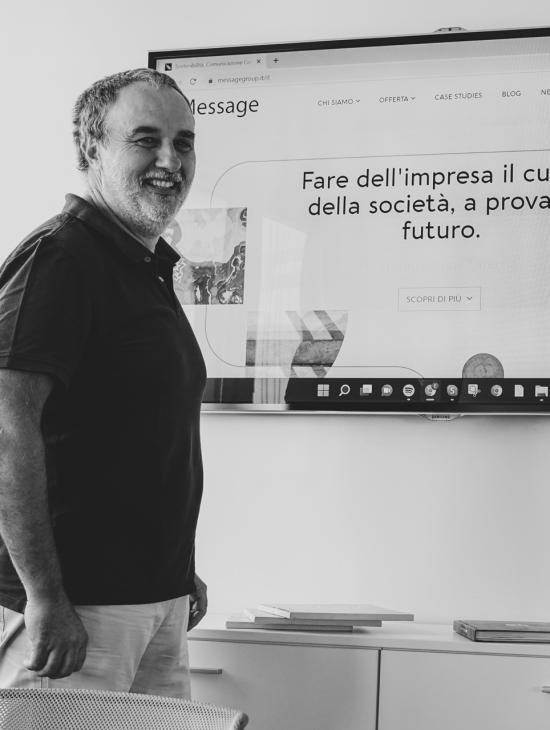 Davide Della Valentina
Sustainability Services
A former philosopher now adopted by economists and engineers, Davide entered the world of sustainability thanks to a master's degree in Green Management at Bocconi University in Milan. From there he moved to the corporate world, renewable energy sector, and then to research at the GREEN Bocconi Centre and to consulting, with a focus on the circular economy. From the study of jazz he acquired flexibility, from basketball the value of the group, from dad the tenacity in doing well the projects he cares about.
Andrea Gentile
Information Technology & Innovation
Andrea, in his path, has dedicated himself to the creation of mobile applications and websites and has worked for years as Team Leader in the field of iot, training many people in the field of Android. He strongly believes in teamwork to create innovative and successful solutions. When he has something in his head, he doesn't give up until he reaches it, and this determination has led him to achieve many of his goals in both personal and professional life.
In his spare time he devoted himself to his passion for cooking, experimenting with new recipes and "testing" his creations on friends and family. There is nothing that makes him happier than a game of tennis with friends, followed by a tasty homemade pizza (requirements: hydration >= 70%).
OFFICES
Where it all started
From Red Bricks to the Transparent Factory and the Quinto Ampliamento.
Ivrea and the relaunching of the civil economy.
Enterprise, multiculture and the unique style of Milan.
The timeless charm of Turin.