Offer
Internal Communication
Making people the beating heart of a business and moving towards a digital workplace.
New tools and transversal solutions for the world of work
The demands of small and medium-sized businesses with regard to internal communication are growing daily: from the need to increase trust in relations with employees to that of improving the level of engagement; from information and production flows to more efficient collective virtual spaces in which to share goals and values, collaborate in projects and exchange knowledge. We use our skills to respond to the challenges of companies and the daily needs of their primary stakeholders.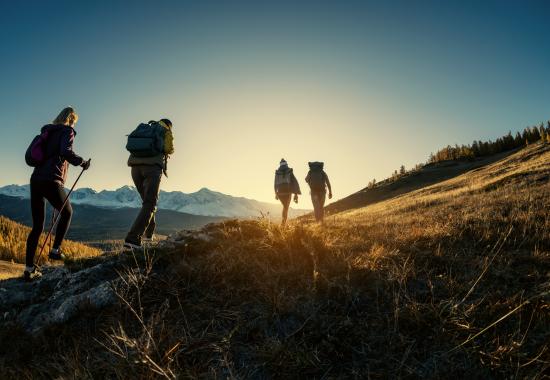 Benefits
Spreading of company culture, supported by strategic decisions and virtuous behaviour
Increase in employee trust, belonging and participation through engagement, sharing and recognition
Promotion of training and professional growth in a stimulating and attractive atmosphere
Improvement of internal reputation externally conveyed by ambassadorships
Optimisation of communication flows, initiatives and changes and increase in efficiency and productivity
 Internal Communication Consulting
We apply Brandability® within organisations in order to improve company culture and employee engagement.
Collaborators are the first stakeholders addressed by a company through its goals, projects and initiatives. We assist our customers in undertaking the Brandability® step-by-step journey. We assess the resource management in order to define strategies and processes aimed at improving the promotion of company culture, employee engagement and participation in company goals.
Definition of Purpose, Charter of Values, Code of Ethics
Preparation of sustainability policies on corporate sustainability as well as on specific topics such as Diversity & Inclusion and Stakeholder Engagement
Training courses on corporate sustainability and/or in relation to the above-mentioned topics
Focus groups, surveys and workshops on material topics for internal stakeholders
Analysis of the internal atmosphere and preparation of strategic employee engagement tools and plans
Digital workplace technologies
With the end user, in other words the employee, at the forefront, we design and develop tailor-made solutions for the internal processes of companies.
From analysis to the definition of strategic goals, from design to execution and monitoring: we accompany our customers during the development and adoption of tools and technologies to support cultural, structural, operational and internal communication processes. Building on the principles of design thinking and UX, we involve employees directly in order to fully understand their needs and behaviours, thus enabling us to ensure effective solutions while simplifying daily activities.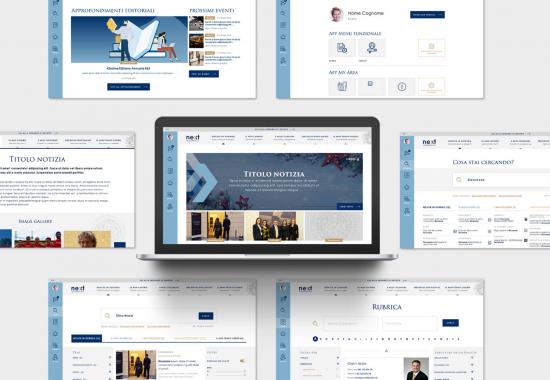 Analysis and definition of goals and strategies for the creation of company intranets
Projects and co-design of company intranets
IT development and testing of company intranets in partnership with LumApps for accessible and highly integrated digital workplaces
Continuous monitoring and optimisation of company intranets
Design and execution of content strategies, editorial plans and internal newsletters
InTouch App for internal communication during smartworking
Booking App for booking office workspaces in shared environments
Partnership
With LumApps, towards the digital workplace of the future
A new partnership to strengthen our offer dedicated to corporate Intranets.

UX
We carry out research and analysis in order to design experiences which reflect the characteristics and needs of users.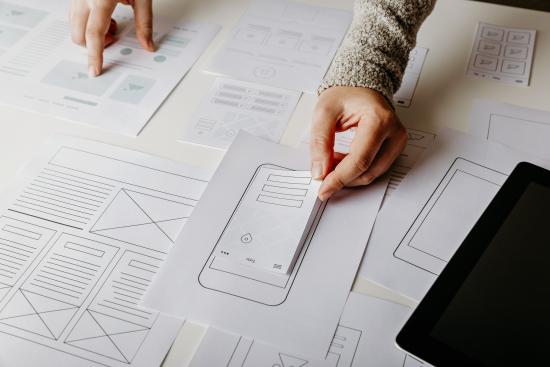 We design and manage workshops and focus groups in order to identify with our customers the goals and structure of projects in a shared and engaging way. We carry out research and analysis in order to design experiences which reflect the characteristics and needs of users.
Chairing of in-person or remote workshops
LEGO® Serious Play® Method
Co-design
Focus Groups
Research and Analysis
User Testing
A laboratory at the service of our customers in order to test the functionality of an intranet, app or any other digital communication tools.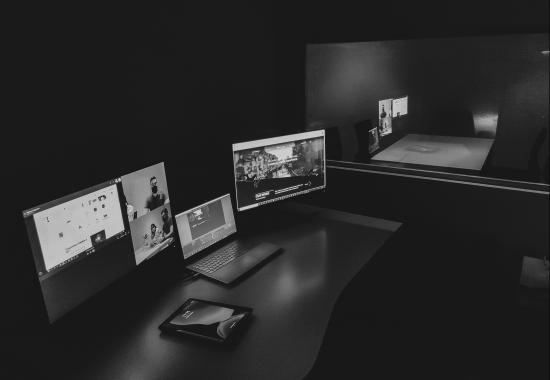 Thanks to our UX Lab in Ivrea, we are able to conduct both qualitative and quantitative research by observing and analysing user behaviour with an aim to building effective, efficient and successful experiences.
In-person or Remote User Testing
Usability testing
A/B Testing
Art Direction & Visual Design
We manage the art direction of each project, for a creative and effective experience.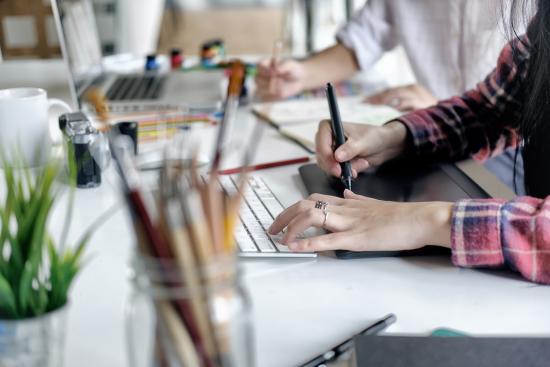 We offer our skills in UI Design to support UX, making user experience more effective, consistent and enjoyable through the use of internal communication touchpoints.
Creativity & Art Direction
UI & App Design
User Interface
Prototyping
Design System
IT Solutions
Based on the open source philosophy, we develop IT solutions in an agile and independent way to meet the demands of our customers.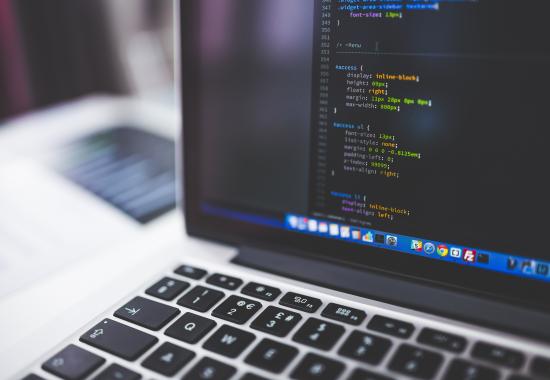 Our technological solutions reflect the latest trends in design, user experience e technology and guarantee both integration of existing corporate systems and adaptation to company policies in terms of infrastructure and security.
Development on the most widely-used open source platforms
SSO integration towards Microsoft, Google, social logins or custom systems
Installation on on-premises infrastructure or on big player cloud infrastructure
Deployment and maintenance of structural processes
Constant cybersecurity updates
Agile development
Corporate Storytelling
We present a story-like narrative of companies in order to enhance reputation, engage stakeholders and build long-lasting relations.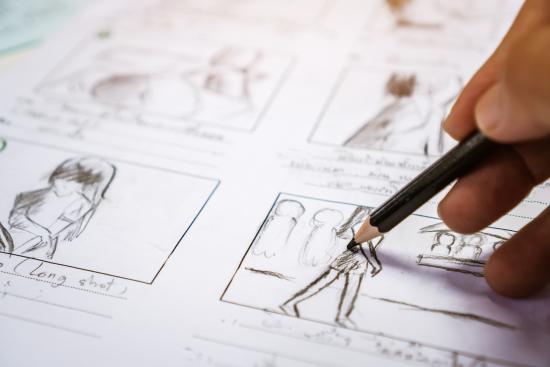 Every company has a story which we tell in a unique and consistent way thanks to a cross-channel communication strategy and strong format potential. Projects and strategies thus presented stimulate engagement and dialogue in which goals and values are shared and trust.
Creative concept & Tone of voice
Content Strategy
Copywriting & Web Copywriting
Creativity & Video Production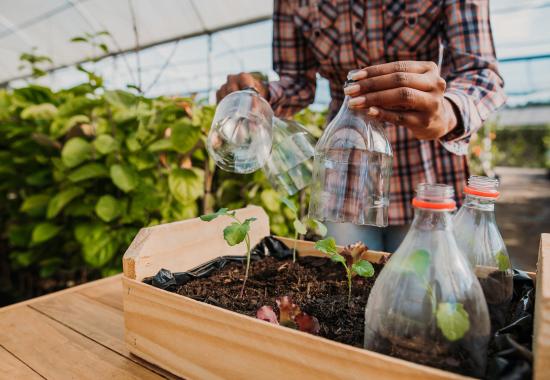 What is a sustainabile self-identity and what costs does it bring? Let's have a look at this topic with the intervention of our collegue Rana Labidi.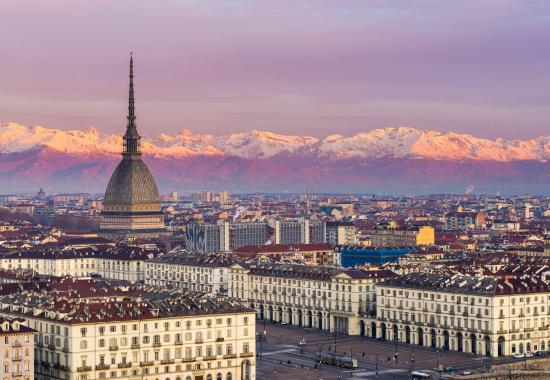 The acquisition of Sunday Srl establishes a leading Italian hub in the field of financial and sustainability reporting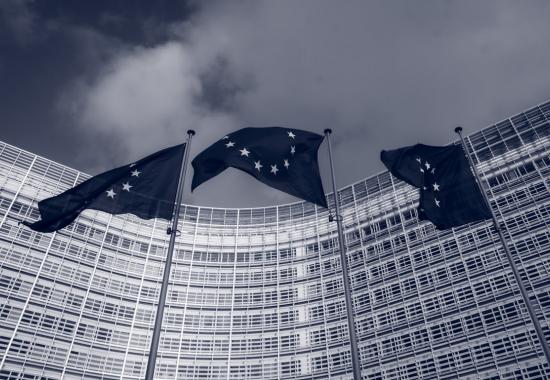 Digitisation of Annual Reports also goes through the ESEF requirement
Are you interested in the Internal Communication offer?